A couple of events announced in the last section have happily taken place:
Orgoras Speaks came out on a CD from Neos, together with works by Adriana Hölzsky and Nikolaus Brass (Neos 11708).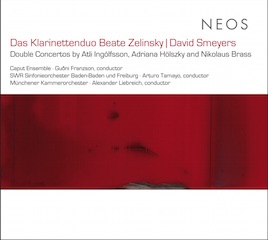 The Icelandic version of the music theatre piece Play Alter Native (text by Finn Iunker) was staged on October 7 and 8 in Hafnarborg, the arts centre in the town of Hafnarfjordur, next to Reykjavik. In my translation the work Is called Annarleikur. I was extremely happy with the collaboration with the performers: The youngsters in the Reykjavík Girls Choir, their leaders Sigrídur Soffía Haflidadóttir and Gudrun Árný Gudmundsdóttir, actors Arnór Dan Kristinsson and Álfrún Örnólfsdóttir, baritone Jón Svavar Jósefsson and the ensemble: Anna Petrini, recorders, Kristín Thora Haraldsdóttir, viola, Katie Buckley, harp and Frank Aarnink, percussion. The show was sold out on both days and we really hope to be able to repeat it sometimes in the near future.
I got the news that the Freiburg based ensemble recherche will be performing The Elves' Accent in Hombroich on May 19th next year.
Pregnant is due to be issued on CD soon next year, performed by Ensemble 20/21, and two choir pieces are coming out in Iceland this month (November 2017), namely Vid gaefunnar dyr and Eg veit eina baugalínu, both of them based on traditional tunes, although the former is by most standards my own construction. This will be on a CD produced by the highly professional Kammerkór Nordurlands (Northern Iceland Chamber Choir).
I don't know if CDs are going to remain a relevant form of distribution, but good recordings with a carefully edited booklet are certainly precious, and I am fortunate to have these three brand new recordings available within a while.
I have started work on a new chamber piece, a commission for next summer's Skálholt Music Days. It is written for the solo violin of Marco Fusi and the Caput Ensemble. Premiere sometime in June. I will have to give more news of the project of this piece since it is conceived in a particular – dare I say…new? – way. Further details will have to wait.